Issue 18 of Creative Stamping is now on sale and, although I didn't make it onto the front cover, you can see my cards on pages 50 to 52!
Six of my cards have been featured in all including this 'Have a Sunny Day' card.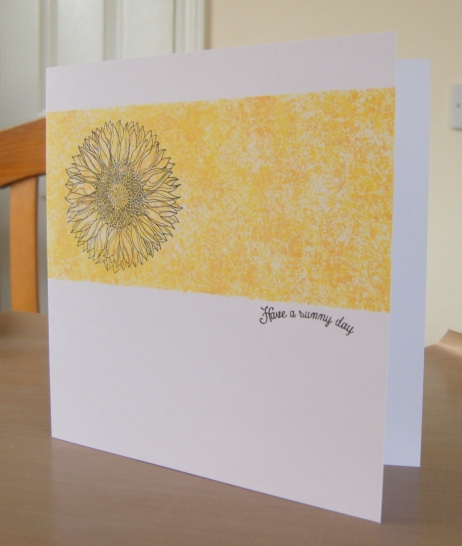 If you'd like to recreate this card then here's what you'll need: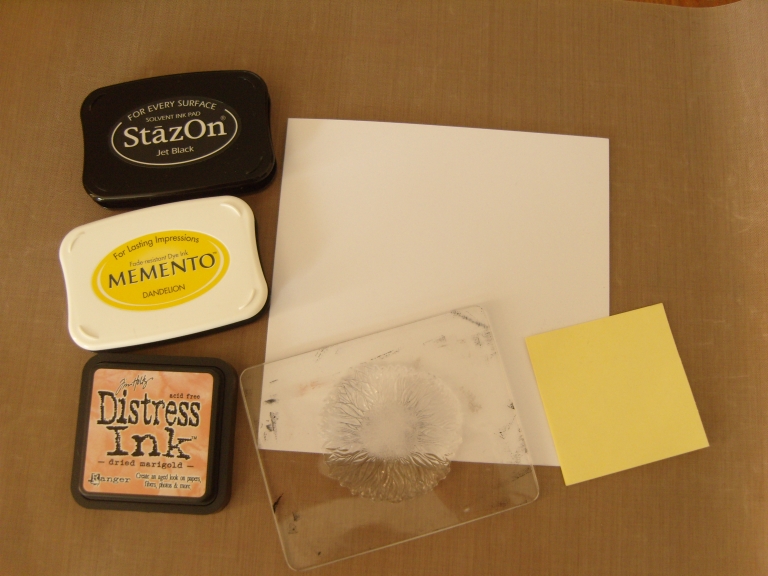 Stamps of your choice (I used the stamps that came free with issue 18 of Creative Stamping Magazine)
White 17.5cm/7in square card blank
Spiced Marmalade Ranger Tim Holtz Distress Inkpad
Dandelion Memento Inkpad
Post-it notes
Clingfilm
Plastic supermarket bag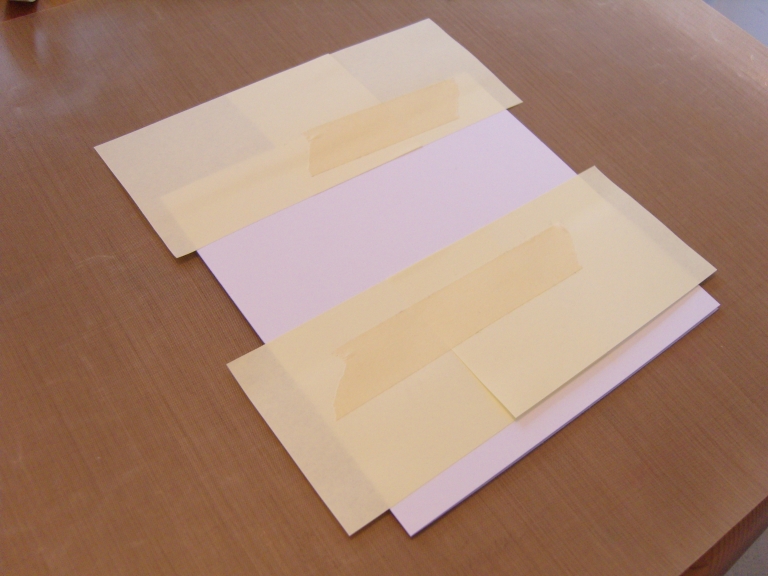 1         Place post-it notes 2cm down from the top edge of the card blank and 9.5 cm from the top of the card leaving a 7.5cm space in between.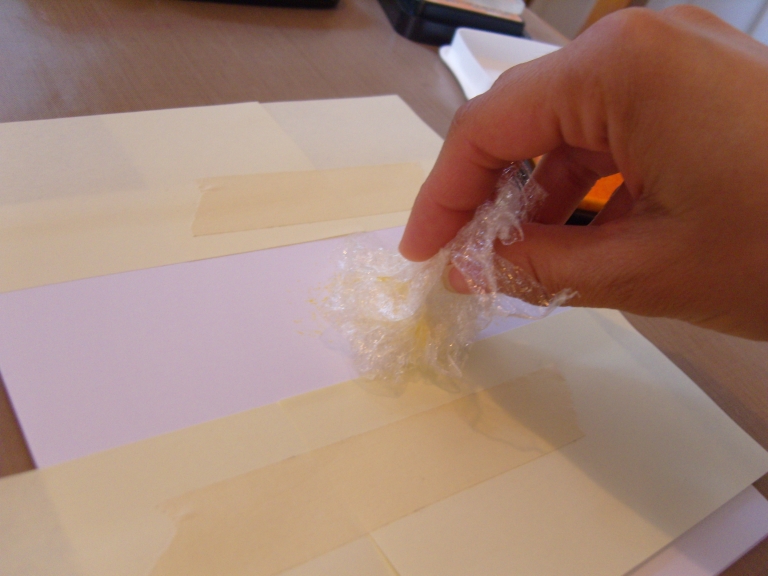 2         Take a piece of cling film and scrunch it up, use the cling film to stamp the Dandelion ink onto the space between the post-it notes.  Roughly fill the space using this technique and don't forget to rotate the cling film with each stamp so that the ink is placed more randomly on the card.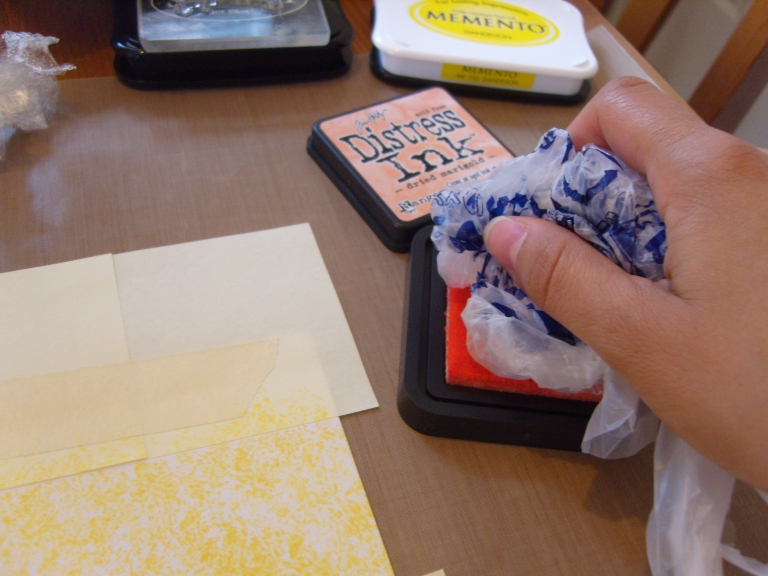 3         Scrunch up the supermarket shopping bag and repeat with the Marmalade ink pad to add an extra layer of colour over the yellow.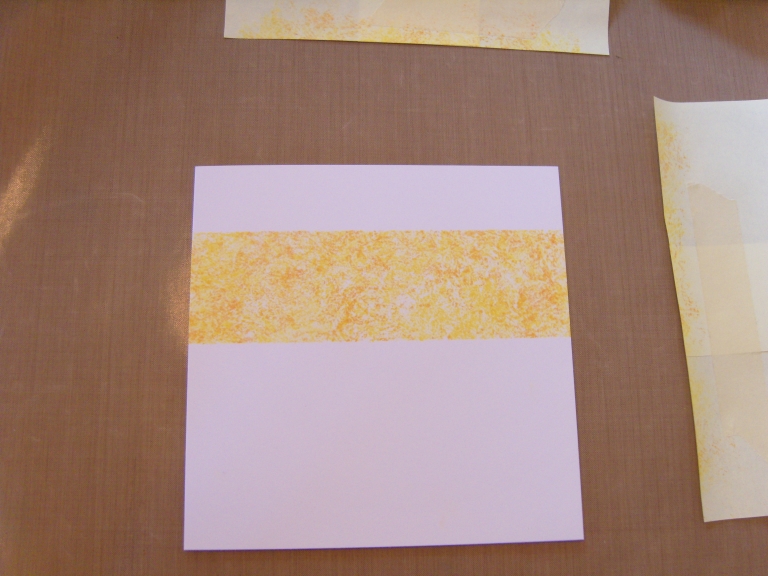 4         Carefully peel off the post-it notes to reveal a panel of colour across the card.  TOP TIP – allow the ink to dry fully before peeling off the post-it notes or you could tear your card!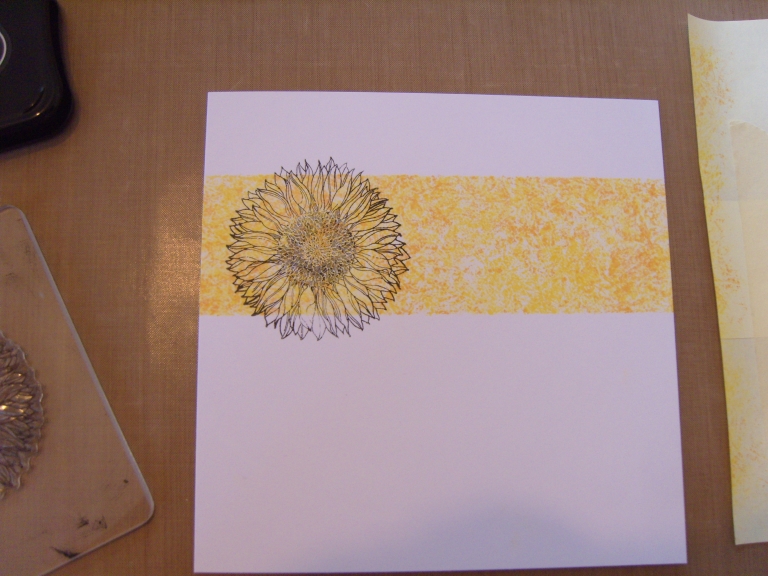 5         Stamp the Sunflower image on the left-hand side of the yellow panel using Jet Black Stazon Ink Pad.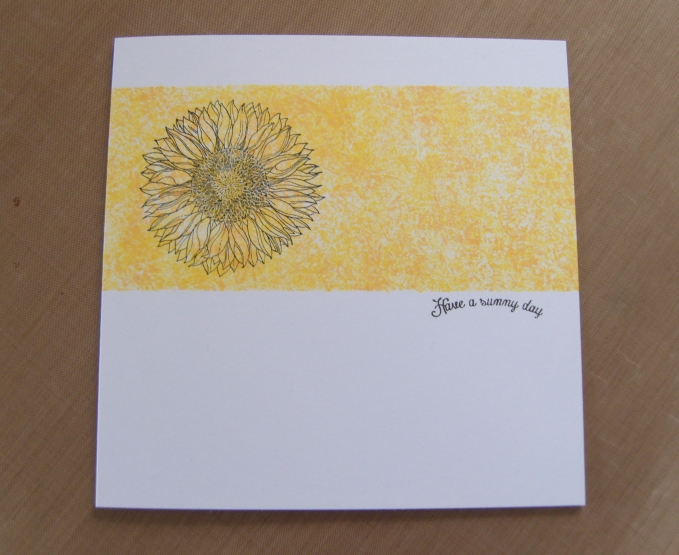 6         Stamp the "Have a sunny day" sentiment on the right-hand side, below the yellow panel using Jet Black Stazon Ink Pad to finish.
If you have a go at making this card I'd love to see the results you can tweet them to me @GorgeousCrafts or you can find me on Instagram #GorgeousCrafts
Happy crafting!
Heidi
x
{ 0 comments }