Disclosure: Some of the links below are affiliate links (*), meaning, at no additional cost to you, I will earn a small commission if you click through and make a purchase.
During the Easter school holidays earlier this year, my son completed two weeks of work experience at the PACT Animal Sanctuary, a local charity which rescues, rehabilitates and, hopefully, re-homes neglected, injured and abandoned animals.   I've been feeling that I need to give back as a thank you for taking him on but how to do that and put my love of crafting to good use?
An opportunity presented itself after seeing this post on the PACT Animal Sanctuary Facebook page
The post mentions the knitted and crochet nests they had received and would be using in their wildlife ambulance when rescuing baby animals and fledgling birds.  In the comments they included a link to a non-profit project called Wildlife Rescue Nests which lists charities world wide who are in need of these nests – they even provide the knitting and crochet patterns!  Super!
After registering as a volunteer I quickly checked the list of UK charities and sure enough PACT Animal Sanctuary  is on the list as needing both standard (as seen in the image above) and cave nests of all sizes.
Like many of you I always have a stash of yarn hidden in the back of cupboards or on top of wardrobes… you know what I mean, the small amounts of yarn left over from previous projects that you just can't bring yourself to throw away.  I had a rummage and came up trumps, I had enough DK yarn to whip up three standard nests and three cave nests (one of each measuring 3 inches; 5 inches and 7 inches across).  Here are the finished products…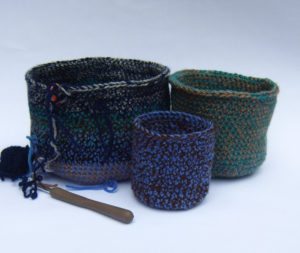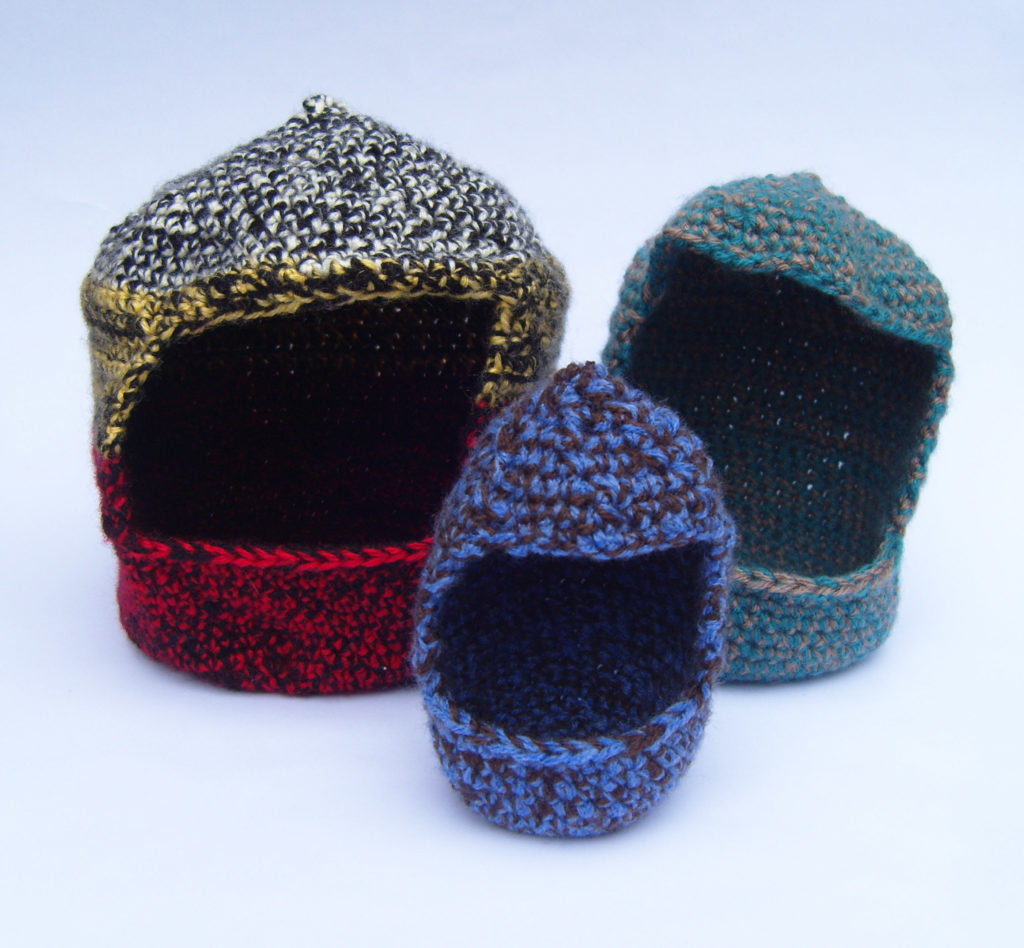 Thankfully I managed to finish them just in time for my son to hand them over on his last day.  At this time of year they have so many tiny birds and animals being brought to them for hand-rearing that I'm sure they will be put to good use.
How you can help
If you'd like to have a go a making a nest for a charity near you please visit the Wildlife Rescue Nests website www.wildliferescuenests.com and register for details on which charities need help as well as knitting and crochet nest patterns (they have special requirements so that tiny feet and claws are not injured by holes in the nests).  Be sure to share your photos.
Happy crafting
Heidi