Today, March 8th,  is International Woman's Day when thousands of events are held throughout the world to inspire women and celebrate the economic, political and social achievements of women.
With that in mind (plus I had some Cosmo Cricket papers left over from my Mother's Day card) I thought I'd celebrate one important woman in my life – my Nan, Joyce Perry (Joycie-babes) – with a scrapbook layout all about her and one of her many achievements.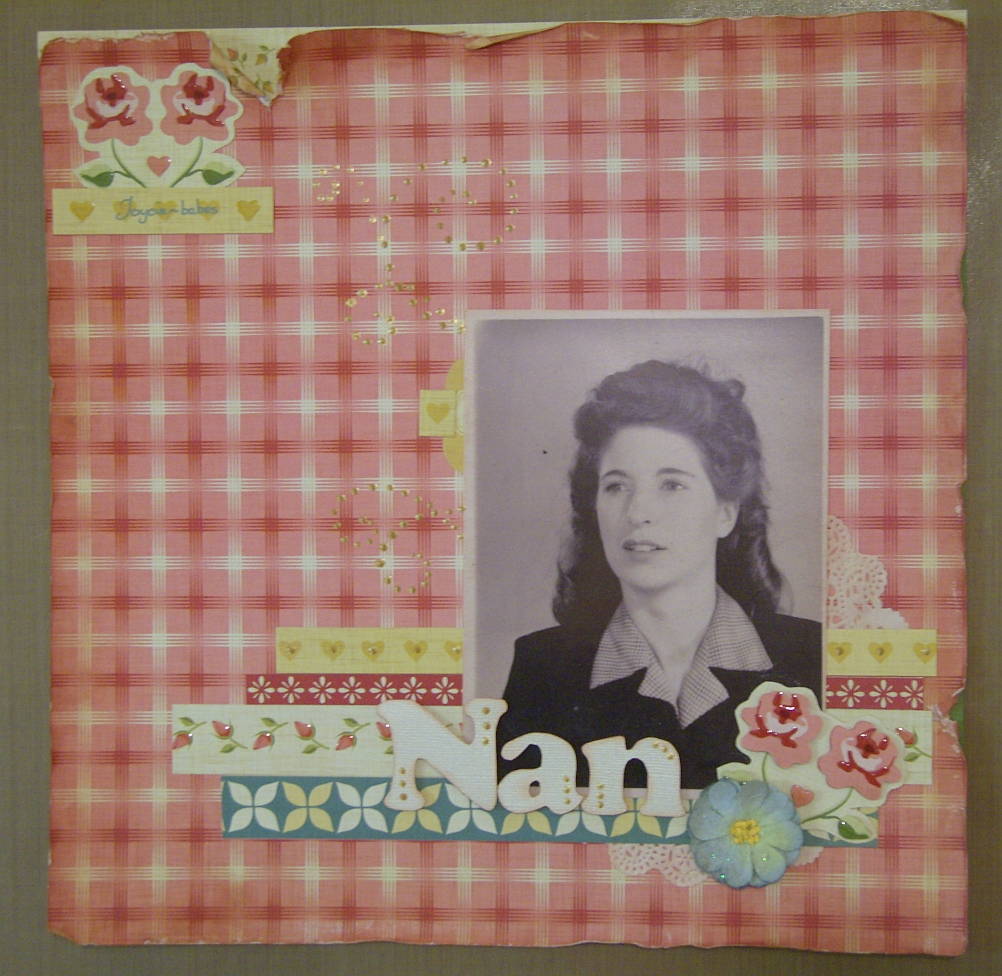 My Nan took the brave step of asking my Grandad if she could go out to work even though their children were still at school – remember this was still a time when women were expected to give up their careers and stay at home once children came along!  Grandad, bless him, whilst not overly keen on the idea agreed but only if she continued to have dinner waiting on the table for him when he came home in the evening… no dinner, no job!
This achievement might be considered a small victory in the great scheme of things but for Nanna, it was huge!  She went on to have a long, happy working life and yes, she still had dinner on the table every evening!
Who would you create a scrapbook page about today?