A 'scraplift' is taking another person's scrapbook page design and copying the layout and position of all the papers and embellishments but using your own photos and stash to do so.
Hang About
In the example below I've taken a layout, entitled "Hang About", that I completed several years ago using papers and stickers by Basic Grey.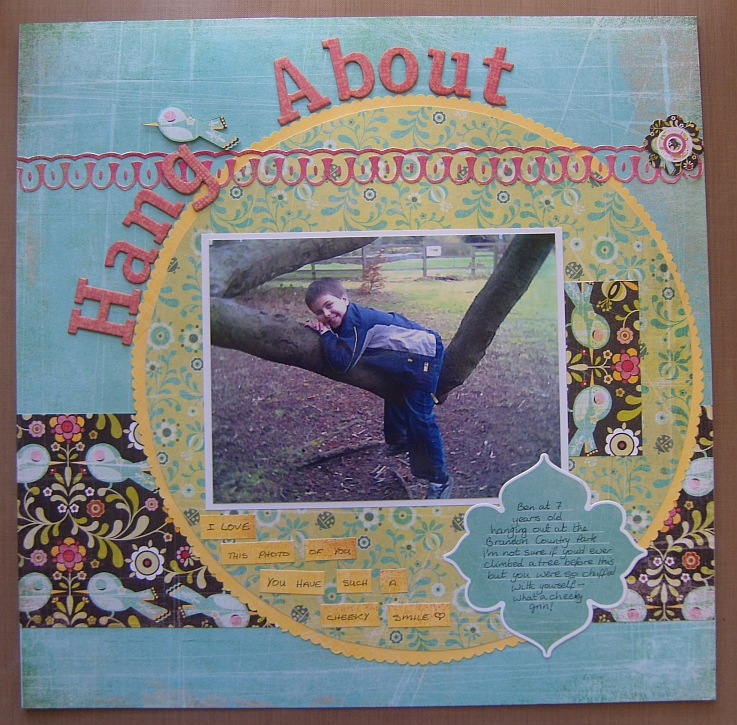 I've used bands of papers and trims across the page.  The photo has been framed within a circle and I've used a journalling sticker on the bottom right corner of the photo.  The chipboard letters forming the title are arranged around the circle and then I've cut out some shapes from the patterned paper to use as embellishments.  The bird I've sat so that it looks like it's perched on the lettering so that your eye is drawn to the title.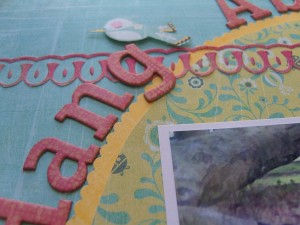 The flower embellishment I've positioned to the right of the page towards the top so that it forms a triangle with the bird and the journalling sticker.
Trucks & Polish
In "Trucks & Polish" I've recreated the same layout, this time using papers from My Minds Eye.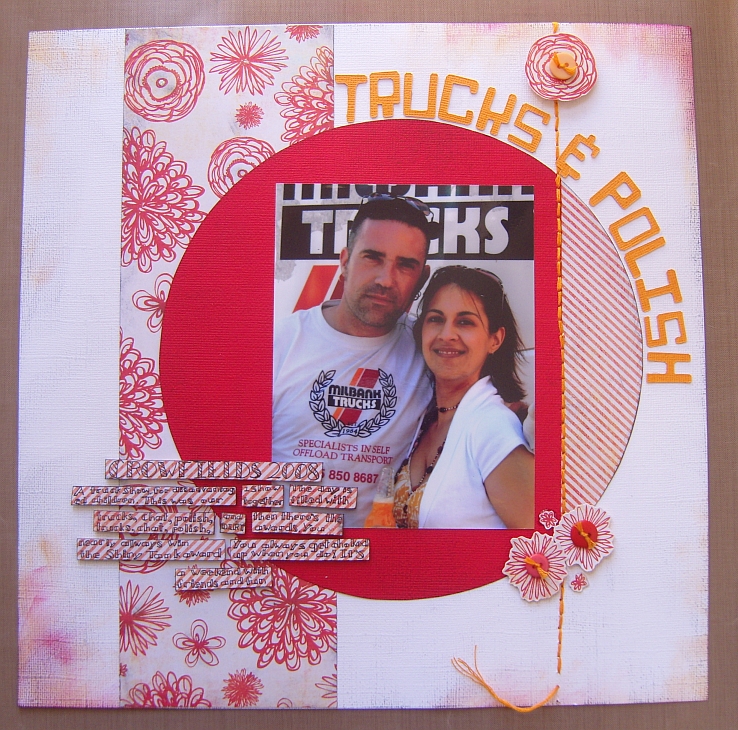 As you can see a scraplift doesn't have to run in the same direction, because my photo is portrait rather than landscape I've turned the layout by 90° so that everything is going down the page instead of across it.  However, everything is still in the same position, the patterned paper runs down one side and then I've sewn some thread down the other side in place of the fancy trim from "Hang About".  
The photo is still placed within a circle and the embellishments are still lined up with the trim.  The journalling block has also moved with the layout so that it is at the bottom left of the photo.
If you were to turn this new layout anti-clockwise by 90° you'd see that it is almost exactly the same, the only slight different is that the tow sets of embellishments have been shifted to the left slightly (oops!).  That doesn't matter though, these little changes are what makes the layout unique to you.
You can of course go totally wild and change everything about the layout, the idea is that the original layout gives you a starting point for your page.
Why don't you try scraplifting my layout – upload your creations to our Facebook page, it'd be great to see what you come up with!